Preserving Homeownership Series Part 2: Tangled Title and Associated Probate Issues (Free Webcast)
2:00 PM - 3:15 PM
Eastern Time (US & Canada)
By: National Center on Law & Elder Rights
Source: Pennsylvania > PA Pro Bono
Topics:
Seminar
Community Education/Outreach
Wills/Estates
Housing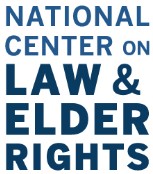 The National Center on Law & Elder Rights (NCLER) is hosting a free webcast entitled Preserving Homeownership Series Part 2: Tangled Title and Associated Probate Issues on October 4, 2022 from 2:00 PM-3:13 PM Eastern.
This is the second training in NCLER's Preserving Homeownership Series.
Ownership in a property can become very complicated and confusing when one owner passes away, gets divorced, or moves out. Older adults and others who remain in the home may believe they now own the home. But if the remaining resident's name is not on the deed, they are not an official owner of the property. This creates what is known as "tangled title."
Tangled title can cause problems for remaining residents to access loans or grants for the home, utility or property tax assistance programs, or mortgage relief. It also can strip families of long-earned equity and generational wealth. In this webinar, presenters will discuss the issue of tangled title and what advocates can do to help clients untangle and clear up title to a property and retain a property when the mortgage is in default.
Presenters will share information on:
How tangled title occurs after death or divorce and the problems caused by tangled title;
The role of probate and the basic process of probating an estate;
How to deal with a mortgage in default when the borrower passes away or there is a divorce; and
The Homeownership Assistance Fund (HAF) and how to access funds as a successor.
Presenters:
Andrea Bopp Stark, National Consumer Law Center
Lisa Sitkin, National Housing Law Project
Rachel Gallegos, Community Legal Services, Philadelphia
This webcast will be recorded & available on the NCLER website, & emailed to all registrants after the training.
Contact:

National Center on Law & Elder Rights