Line Defender Roundtable Discussion (Virtual Event)
2:00 PM - 3:30 PM
Eastern Time (US & Canada)
By: National Legal Aid & Defender Association Racial Equity Institute
Source: Pennsylvania > PA Pro Bono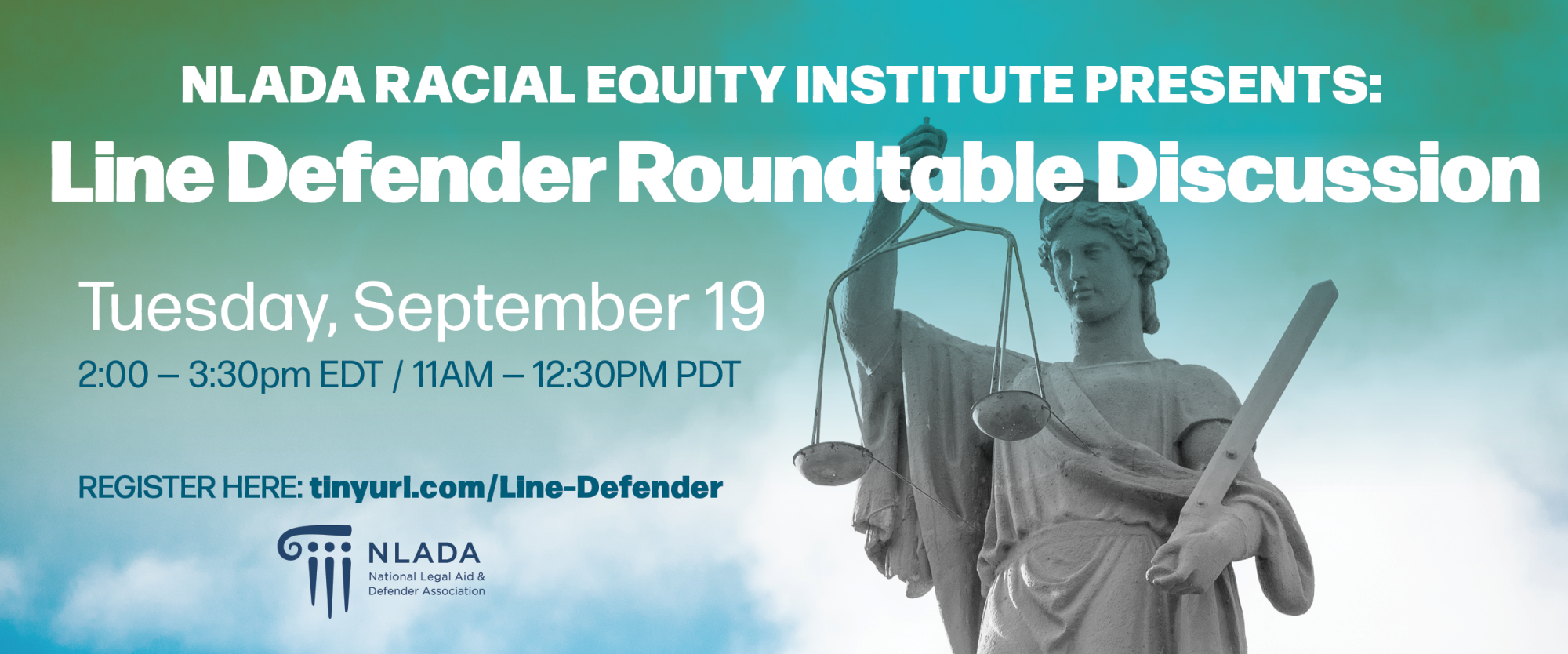 The National Legal Aid & Defender Association's Racial Equity Institute is presenting a virtual program entitled Line Defender Roundtable Discussion on September 19, 2023 from 2:00 PM-3:30 PM Eastern.
Recent years have laid bare the challenges of working as a line public defender, from fighting for racial and ethnic equity in criminal courts that systematically target BIPOC and low-income communities, to navigating new practice settings during and after the pandemic, to striving for work-life balance and job satisfaction amid overwhelming workloads, and more. How can we find success by leveraging the support of local and national communities of defenders?
Join the meeting on Zoom on Tuesday, September 19 at 2:00-3:30pm EDT/11:00am-12:30pm PDT for an informal roundtable discussion about the problems that line defenders are facing and the ways that NLADA's training and support can be more responsive to your needs. Please note that this event is intended specifically for line public defenders.
Contact:

National Legal Aid & Defender Association