Interview and Q & A: Connecting Older Adults to Emergency Rental Assistance Programs (Webinar)
2:00 PM - 2:30 PM
Eastern Time (US & Canada)
By: National Center on Law & Elder Rights
Source: Pennsylvania > PA Pro Bono
Topics:
Community Education/Outreach
Webinar
Housing
Seniors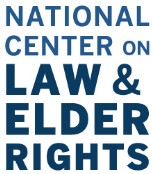 The National Center on Law & Elder Rights is presenting a webinar entitled Interview and Q & A: Connecting Older Adults to Emergency Rental Assistance Programs on October 13, 2021 from 2:00 PM-2:30 PM Eastern.
Preventing evictions of older adults is essential to avoiding a dramatic increase in homelessness and to protecting health and safety during the pandemic. Join us for an interview with Justice in Aging's Senior Housing Attorney, Patti Prunhuber to learn more about how older adults and others living on a fixed income can qualify for Emergency Rental Assistance Program (ERAP) assistance to pay off their back rent and utilities, preventing evictions and utility shut-offs.
Unfortunately, many older renters have been left behind, thinking they are not eligible for this critical assistance. In this interview, we will discuss this and other barriers that older adults may face to accessing assistance and the role of aging services and elder rights professionals to identify and help older adults who may need and benefit from ERAP. This webcast will include an interview and an opportunity for Q&A.
Presenters:
Patti Prunhuber, Senior Housing Staff Attorney, Justice in Aging
Sarah Galvan, Directing Attorney- Elder Rights, Justice in Aging
NOTE: Due to the high volume of participants, computer audio will be the only option to listen to the presentation.
Contact:

National Center on Law & Elder Rights