Integrating Online Legal Forms in Phone-Based and Remote Legal Services (Free Webcast)
2:00 PM - 3:00 PM
Eastern Time (US & Canada)
By: National Center on Law & Elder Rights
Source: Pennsylvania > PA Pro Bono
Topics:
Technology
Webinar
COVID
Seniors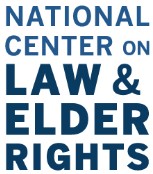 The National Center on Law & Elder Rights is hosting a free webcast entitled Integrating Online Legal Forms in Phone-Based and Remote Legal Services on August 26, 2020 from 2:00 pm-3:00 PM Eastern.
Legal assistance and legal helpline providers often rely on phone and video-based communications to assist older adult clients, particularly during this time of physical distancing. Providers are also facing high demand for legal services, especially for issues emerging from the COVID-19 crisis. Streamlining work and improving efficiency through the use of online forms can help increase capacity to meet this demand.
This webinar will:
Introduce new elder justice online forms from Law Help Interactive;
Discuss ways in which these and other online forms can be integrated into phone-based and remote legal services;
Highlight examples of promising practices that utilize online legal forms.
This webinar will be in a Question & Answer format. We invite you to review the Law Help Interactive elder justice forms and accompanying Toolkit in advance of the webinar. You can find these documents here.
Presenters:
Sarah Galvan, Justice in Aging
Claudia Johnson, Law Help Interactive/ Pro Bono Net
A link with access to captions will be shared through GoToWebinar's chat box before the webcast start time.
NOTE: Due to the high volume of participants, computer audio will be the only option to listen to the presentation.
Contact:

National Center on Law & Elder Rights