Technology Strategies to Build and Mobilize Pro Bono Networks (Webinar)
1:00 PM - 2:00 PM
Eastern Time (US & Canada)
Source: Pennsylvania > PA Pro Bono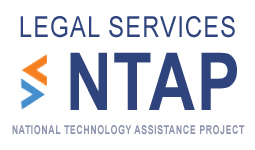 The Legal Services National Technology Assistance Project will hold a webinar entitled Technology Strategies to Build and Mobilize Pro Bono Networks on Wednesday, October 16, 2019 from 1:00 PM-2:00 PM Eastern.
This webinar will examine successful models of using technology and digital communications strategies to expand the reach and impact of pro bono initiatives.
Panelists will highlight how technology can equip legal aid programs with tools to engage prospective volunteers and support volunteers in effectively assisting clients in areas outside of their day to day practice.
The program will also spotlight examples of savvy online marketing techniques and campaign-based outreach efforts that can attract legal professionals to the pathway to pro bono.
Contact:

Legal Services National Technology Assistance Project